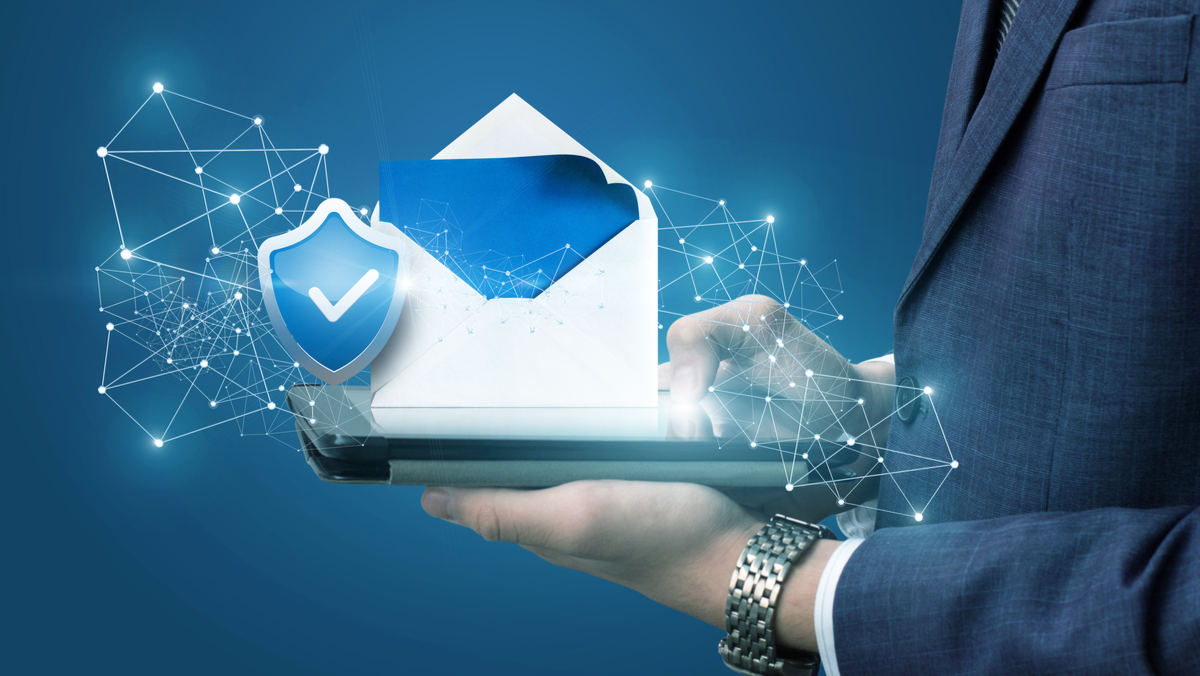 Email Security: Protect Your Business with These Five Valuable Tips
While email security matters for every user, business leaders must be more vigilant to protect their employees and their companies.
Here are a few reasons why.
A jeopardized email system could lead to unimaginable consequences. For instance, hackers could get their hands on sensitive customer data like credit cards resulting in identity theft. Your business may also suffer domain theft. It gets scarier. If hackers attack a bookkeeper's email, they could access your company's financial data, and your business may not survive this kind of breach.
Email security is possible, and several practices can help keep your business safe.
Employee Awareness – Employees are a company's greatest asset. However, they can also be an Achilles' heel. For this reason, your business should conduct phishing awareness training for every employee through simulations and tutorials. They should be able to recognize the different types of phishing, from CEO fraud to spear phishing.
Implement Multi-Factor Authentication – Multi-factor authentication boosts email security by introducing additional security measures like fingerprint checks, face ID, or text messages before employees access business accounts. Identify which applications require this extra security layer. Plus, depending on the company's resources, determine which authentication step is feasible. A small business may not implement biometrics—as such a move is costly. In some cases, personal identity verification cards may be justifiable to offer access to different rooms in the office building.
Keep Up with Software Updates – Software updates are essential to your email security and overall cyber security. These updates introduce new features. Moreover, they address security flaws that hackers like to exploit when carrying out attacks. Another benefit many businesses forget is that software updates offer protection that goes beyond one user. Remember, if one employee's device is infected, they could unintentionally infect other colleagues' devices.
Perform a Rigorous Cyber Risk Assessment – According to NIST, cyber risk assessments "identify, estimate, and prioritize risk to organizational operations, organizational assets, individuals, other organizations, and the Nation, resulting from the operation and use of information systems." The steps included in this process are:
Identifying which information is of value
Deciding the scope of the cyber risk assessment while prioritizing company assets
Identifying email security holes and other cyber threats
Implementing preventive controls
Developing a risk assessment report
Use Secure Email Hosting – A business cannot achieve email security if it uses a free email account. Free email services are the top target for phishing attacks. For this reason, using premium email hosting is more than necessary. Doing so means your business accounts featuring employee@company.org emails will give you better control. You'll also know the hosting provider's offerings and can choose to get extra protection as you see fit.
Email security should be every business' priority. By implementing best practices like multi-factor authentication and commercial email hosting, you and your employees will be able to secure all forms of data that's crucial for your business.
About Atlantic, Tomorrow's Office

Atlantic is an award-winning office technology and IT solutions company providing Imaging Products, IT Support, Document Management, Cybersecurity and Managed Services to small and large companies in the New York City metropolitan area, and the Greater Philadelphia and Delaware Valley.

For the latest industry trends and technology insights visit ATO's main Blog page.