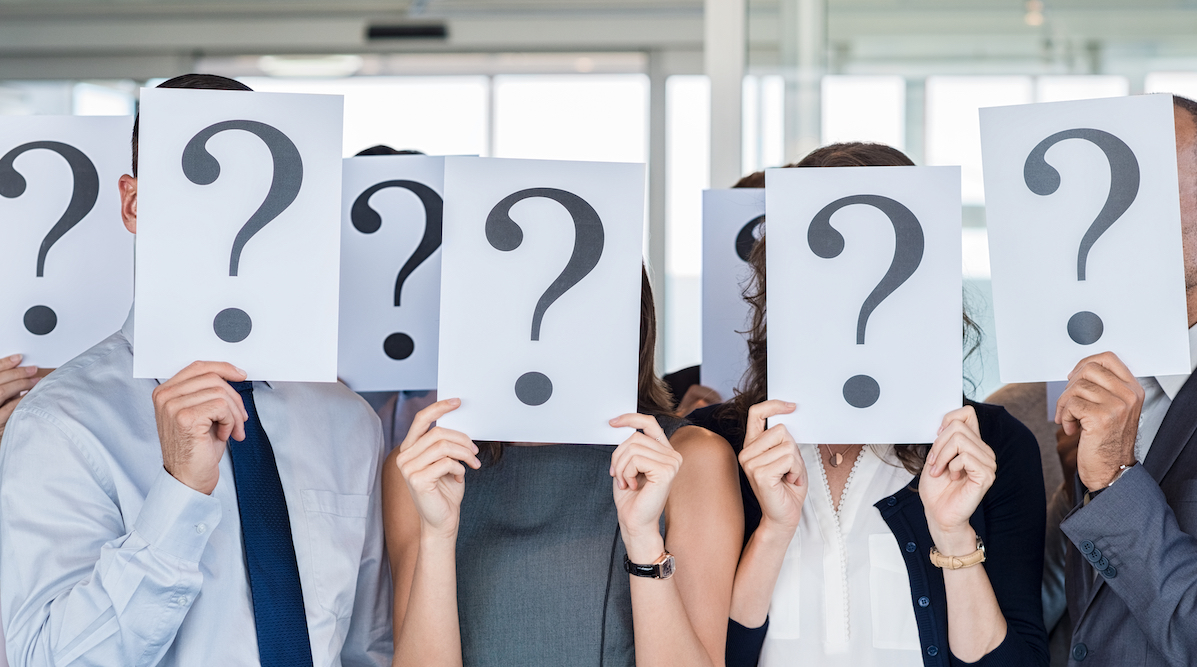 Top 7 IT Questions Atlantic's IT Team Was Asked in 2022
Our IT team at Atlantic, Tomorrow's Office often gets questions about our services and how to use technology to accelerate business growth. We wanted to share some of the most common questions we've received.
Here are the top 7 questions our IT team was asked in 2022. 
Q: What is your process to ensure the transition from our current Managed Service provider to ATO is smooth and uneventful?
A: We know that switching service providers can be stressful, so we strive to make it as smooth and seamless as possible. Our onboarding actually begins during the initial conversations we have with our prospective customers. To ensure our services and your needs are successfully met, we perform our due diligence to match your expectations by fully understanding your current infrastructure, business processes, strategic vision, and pain points. Once we confirm the parameters of the services and outcomes you expect, our dedicated onboarding team works with you to develop a detailed transition plan and implement new solutions and services in a phased approach to minimize disruptions to your business operations.
We'll also provide training to your staff and ongoing support, and regularly review and adjust the performance of our new solutions and support processes to make sure they fit your needs.
Q: Security is a big concern for our business. How will Atlantic help safeguard our business from cyber attacks and data breaches?
A: We offer a comprehensive range of security solutions to keep your business protected. From setting up firewalls and intrusion detection systems, to regularly scanning for vulnerabilities and enforcing strict access policies, we've got you covered. In the unlikely event something happens, we'll ensure your data is backed up and can be quickly restored. Plus, we'll provide training for your team so they can spot and respond to potential threats.
Q: How large is your company?
A: We have over 475 employees with 100 dedicated to IT services which enables Atlantic to support over 20,000 organizations with their office technology. Atlantic has been a leading provider in the industry for over 60 years and is recognized as one of the top 5 independently owned Office Technology and Managed Service providers in the United States.
Q: What is your service call process? How will you support our users and respond to issues, especially if systems go down or we have a breach?
A: We take pride in how quickly we respond to and resolve issues. We have a formalized process for customers to easily submit service requests and how we handle service calls that includes reporting, creating tickets, prioritizing them, investigating, diagnosing problems and remediating them. Additionally, we're available 24/7 and always have someone ready to help address issues if they arise. We also monitor your systems to prevent problems from happening in the first place. That way, if something comes up, we can take care of it immediately, minimizing any disruption to your business.

Q: What if you aren't experts in our type of business or don't have many other customers in our industry – how can we be sure that you support our growth? 
A: The fact is that no two organizations have the same operational or security requirements. Our dedicated onboarding team focuses on identifying and documenting the unique details and expectations to ensure we meet all the service expectations for our customers. Our technical support team has deep and broad expertise and knowledge that can be leveraged to support your growth and strategic vision. Additionally, our team is continually staying up to date and trained on the latest technology, industry trends, and best practices to ensure that we can provide the best support possible to our customers well into the future.
Atlantic customers are also assigned a Strategic Technology Partner (STP) who will continually work closely with you as a dedicated resource. The role of the STP is to be your primary point of contact to understand all aspects of your business, specific needs and relevant technology as it grows to provide the most appropriate recommendations tailored to enable your success.
Q: How can Atlantic assist us in researching and planning new technology to support our growth, specifically in terms of providing strategic and budget planning, which our current MSP does not offer?
A: We're experts in providing comprehensive IT support, including helping with strategic and budget planning.
As a true business partner, we are in constant contact with our customers through recurring in-person meetings, web calls, or by other means so that we stay on top of your business objectives and challenges, and can assist with and recommend the best technology solutions to help you achieve them. Finally, we'll create a plan with a roadmap for implementation, timelines, and estimates.
We'll also help you create a budget plan that aligns with your technology plan to make sure you get the most out of your IT spending while supporting your growth.
Q: What makes you different from the other Managed Service providers, and why should we partner with Atlantic?
A: We're not your typical Managed Services provider! We deliver comprehensive IT services and security through our innovative Partner Alliance Program, which includes strategic partnerships with manufacturers, suppliers, and service providers to provide advanced technology solutions. In addition, we have strong relationships with leading partners in the industry.
We are committed to providing best-in-class service to our clients through our Seal of Satisfaction guarantee, which includes fast response times, expert service, advice and guidance, extended support hours and service tracking oversight by dedicated staff to ensure our customers receive prompt support. We strive to take care of your IT needs with the highest level of service and expertise.
Want to see what our customers are saying about our services? Please have a look at some of our customers' testimonials here.
About Atlantic, Tomorrow's Office
Atlantic is an award-winning office technology and IT solutions company providing Imaging Products, IT Support, Document Management, Cybersecurity and Managed Services to small and large companies in the New York City metropolitan area, and the Greater Philadelphia and Delaware Valley.
For the latest industry trends and technology insights visit ATO's main Blog page.