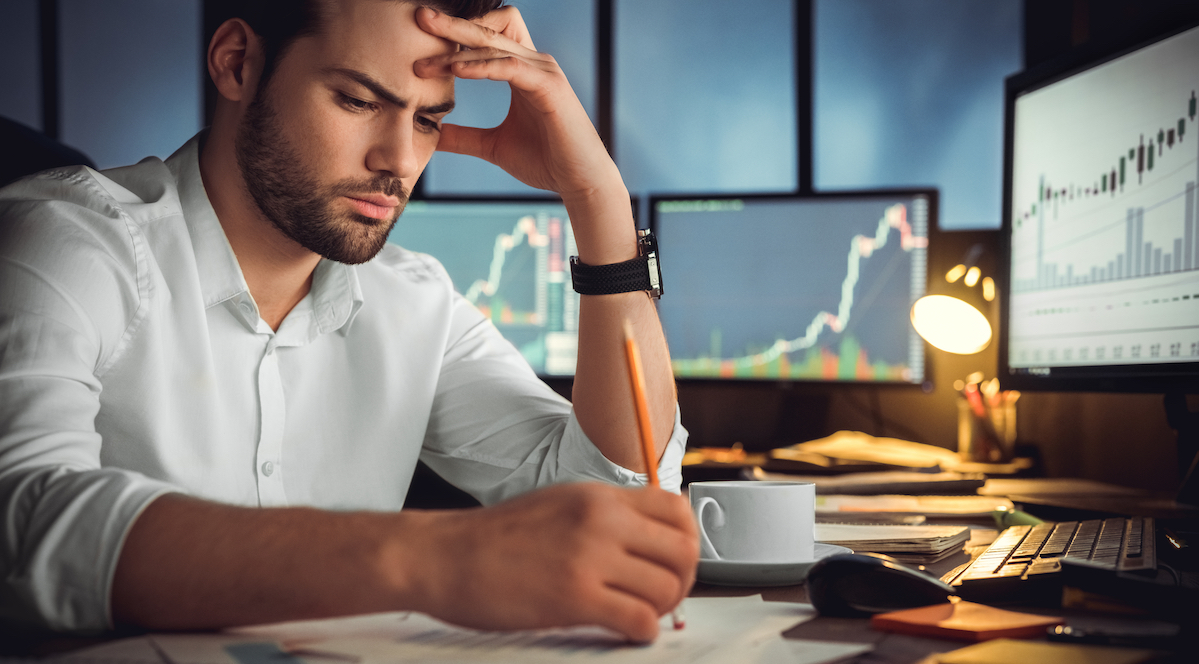 5 Unpredictable Line Items on Your IT Budget
As businesses around the world evolve to keep up with the latest trends and demands, IT budgets have only grown bigger and more unpredictable. Not only do IT teams have to set aside funds for essential software and hardware expenses, but they also have to be prepared for unexpected costs that can eat away at their budget.


In this blog, we will discuss five unpredictable line items on your IT budget that need to be accounted for.
1. Print – Even when many businesses are becoming increasingly digital, printing technology still plays a significant role in day-to-day operations. The cost of printer ink, toner, paper and maintenance can pile up if not budgeted for adequately. Moreover, when an issue occurs with printers, such as frequently breaking down or being outdated, it can result in unforeseen expenses.
2. Ransomware Cost – Ransomware attacks are on the rise, and businesses of all sizes are being targeted. Considering the cost of an attack on data security, it's no surprise that ransomware has become an unpredictable (and expensive) line item on your IT budget. Costs can soar into the millions due to lost data, legal fees, and IT upgrades needed to prevent it from happening again.
3. Remote Worker Evolution – The pandemic has made remote work a new normal for many businesses. However, creating remote-friendly workspaces isn't always part of the IT budget. There are significant costs associated with creating a remote workplace for everyone to collaborate efficiently. Must-haves include premium video conferencing apps, secure VPN networks, and cloud-based solutions, adding these expenses to an IT budget that never existed before.

4. Telecommunications – Staying connected to customers, employees, and stakeholders becomes easier than ever with the advanced telecommunications tools available. However, when systems fail, or the IT department has not budgeted for the cost of high-end teleconference or video conferencing hardware, the unseen expenses become apparent.
5. IT Talent – Many businesses face a shortage of IT talent, particularly in areas such as cybersecurity, cloud infrastructure, and data analysis. Hiring and retaining the right IT staff can be a significant expense for businesses, and as the IT landscape continues to evolve, this challenge is only likely to grow. Partnering with a Managed Services provider can provide access to a team of experienced IT professionals who can provide expert assistance as needed, without the ongoing costs of hiring full-time staff.
While IT budgets can be unpredictable, partnering with a Managed IT Services provider can help to mitigate the risks and streamline the process. Whether you're dealing with unexpected line items or trying to keep up with the latest technologies and trends, working with a Managed Services provider can help reduce workloads, lower IT expenses, mitigate risks and guarantee smooth business operations, and ensure teams stay ahead of the curve. Don't hesitate to reach out to a trusted Managed IT Services provider today and start seeing the benefits for yourself.
About Atlantic, Tomorrow's Office 
Atlantic is an award-winning office technology and IT solutions company providing Imaging Products, IT Support, Document Management, Cybersecurity and Managed Services to small and large companies in the New York City metropolitan area, and the Greater Philadelphia and Delaware Valley. 
For the latest industry trends and technology insights visit ATO's main Blog page.