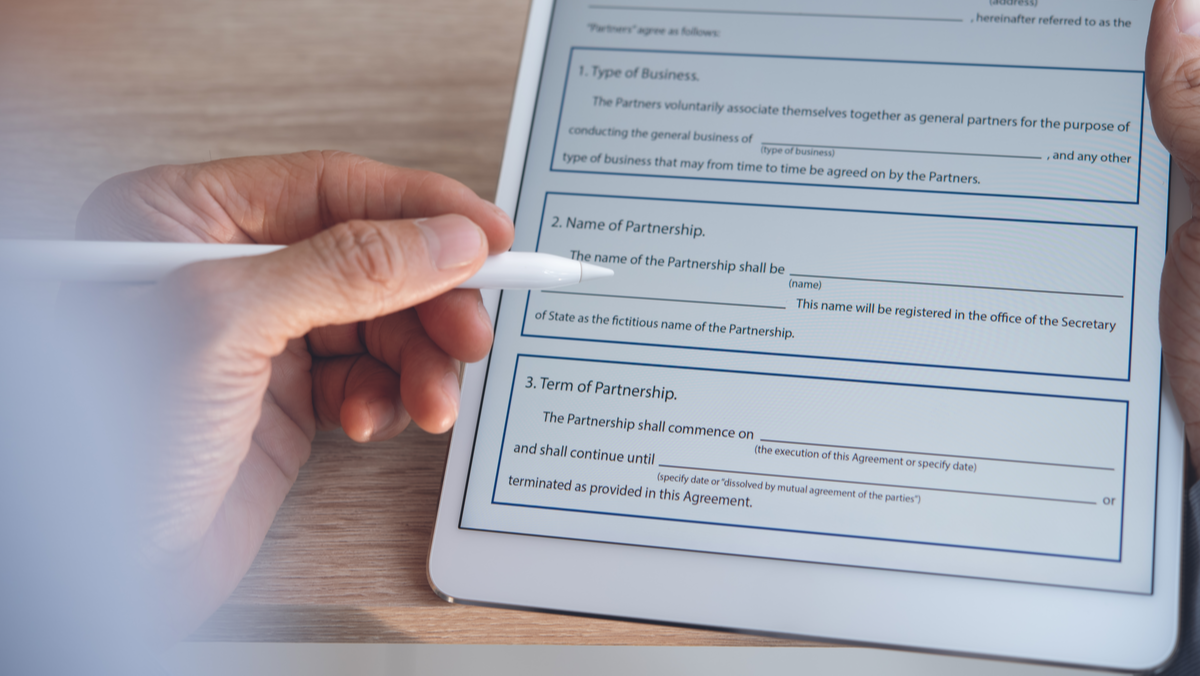 5 Ways Companies Use Eforms
If you're looking for an easy way to improve your business processes, look no further than online forms. Online forms can save your administrative staff time, improve records accuracy and open up new possibilities to streamline processes like data sharing with other enterprise software. Using forms can also be a major step to initiate automated workflows saving even more time.
With built-in logic, online forms ensure that all fields are correctly filled out before the user clicks submit. In addition, it also helps reduce time spent trying to understand messy handwriting or tracking down missing information.


There are many reasons for replacing paper processes and difficult to manage PDFs with eforms. Here are five different industry-related examples of how an eforms solution can help your business thrive and streamline workflows.
1. Manufacturing: Onboarding
Your new employee fills out a single online eform, and the data populates their W2, benefits enrollment, IT requests, and other onboarding forms. The onboarding process includes industry-related training that must be completed in the first four weeks of employment. Each week your employee receives a form with the necessary links to online courses and other new employee info for that week. They complete the course, take a test, and their score is recorded on a web form. HR then automatically receives notification when the assignment is complete so they can follow up as needed.
2. Insurance: Underwriting and Quoting
Previously, a single multi-page paper form included coverage for employment practices, liability, fiduciary liability, miscellaneous professional liability and network security. Using built-in logic, only the questions that apply to the coverage being quoted are shown on the eform. Depending on how they answer initially, applicants may need to respond to 20 questions or as few as five. Information is stored electronically, and company-side data is no longer necessary.
3. Healthcare: Medical Billing
At a medical practice that manages revenue and billing for 100 physicians, an account follow-up team investigates when a charge is denied by an insurer. It could be a simple fix, like an address change or an incorrect date of service. If the bill can be resubmitted, the team can use eforms to document the changes. ATO's Document Management solution also builds a list of adjustments, so the invoice can be easily corrected and resubmitted for payment. If a charge should be written off, your AR group completes an additional eform designed specifically for that purpose.
4. K-12 Education: Parent Portal
An online portal can enable students from grades 6 through 12, and their parents, to access grades, attendance records, schedules, and other information. Teachers can send updates through the portal. Parents use an online web form to register and receive an email with their user name and password. Schools can also schedule teacher conferences or request information through the portal.
5. Leasing: Onboarding a New Customer
Sales team members bring tablets when visiting a customer onsite. They enter contact information, the lease term, and products ordered. The customer can sign the online form. This workflow automatically notifies the warehouse that product needs to be shipped. The sales team is no longer shuttling paper back and forth to the office. This automation can reduce turnaround time from order to delivery from 2 to 3 weeks to as little as 4 days!
Eforms are an invaluable tool that can help you streamline workflows, resolve information challenges, reduce human data entry errors, and automate processes. You'll no longer waste time searching for, and delivering, paper documents. Digital signature capabilities make online forms more useful by providing a contactless way to complete forms.
Combining eforms and digital workflows lets you launch follow-up tasks and alerts you when forms are completed. Eforms can be as varied as your business needs them to be. If you're looking to streamline workflows, automate processes, improve productivity and increase profitability, eforms are for you!
Are you ready to learn more? Give your ATO sales representative a call and let us help set up an eforms solution that will boost productivity, streamline workflows, and help you grow your business!