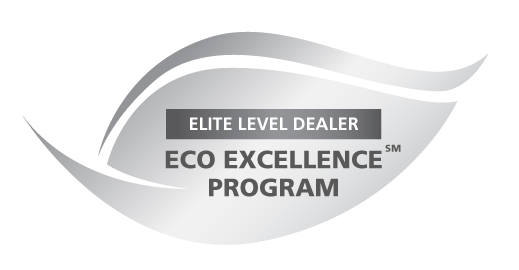 Atlantic achieves Ricoh ELITE status
Atlantic Tomorrow's Office has been named Elite Eco Excellence Dealer
Ricoh has named Atlantic Tomorrow's Office an Elite Eco Excellence Dealer, recognizing Atlantic for superior sustainability commitments and partnerships.

The Eco Excellence Program is a unique sustainability program Ricoh created in 2017 for RFG Dealer Partners. Since its inception, over 55 dealers recognized as Eco Excellence members – However, to date, Atlantic becomes just the third such dealer across the country to achieve Elite status. To earn Elite status, a dealer must demonstrate a continued, superior commitment to creating sustainability partnerships with their customers.
Atlantic has made a conscious and concerted effort to partner with organizations that share a similar vision, and recommend solutions with long-term environmental sustainability in mind. As a company, we believe that we are responsible to the communities and the environment in which we live and work.
Atlantic is a Managed Services Provider helping over 20,000 organizations improve productivity and reduce costs with office technology solutions and IT support. Some of our offerings include Managed Services, Remote Workforce Solutions, Workflow Automation, IT Support, and Imaging.
Read the Press Release HERE
For more on Atlantic and its sustainability and eco-initiatives, please click the links below.